Britain's democratic crisis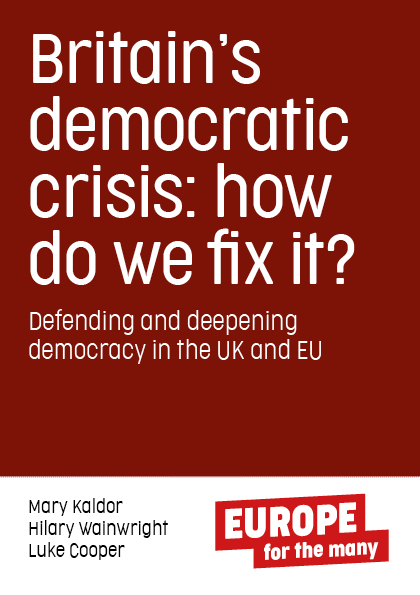 The case for staying in the EU is all about democracy. It opens up new ways in which we can participate in and influence the decisions that affect our lives. If Brexit happens, we will be extremely vulnerable to decisions, events, regulations, over which we have no control – the global market, other countries' trading rules, climate change, data surveillance, and the global corporations. Brexit will also empower the far right, who have no interest in redistributing power.
This pamphlet is about the need for Labour to make the defence and deepening of democracy the central political issue, and show that it is the party that has the potential to empower the citizens of the whole of the United Kingdom and to make it possible for everyone – not just a few rich and powerful English Brexiters – to take back control.